Philly Live
The Comcast corporation is in the midst of planning a massive overhaul of the "Stadium Complex" area in South Philadelphia. Occupying the space between the Wacovia Center and Lincoln Financial Field (where the spectrum lies) the world renowned Cordish Company has developed plans to create a destination entertainment (dining / nightlife / hotel) complex to create a draw for the region other than just for sporting events and concerts. Having myself attended many Phillies and Sixers games I can say that the stadium complex could use an overhaul that would create a more "People Friendly" environment (people friendly being if you're not into tailgating for hours before an Eagles game)! The plans are still being worked out, and, as of yet no date for completion has been set .
http://www.philly.com/philly/blogs/changing-skyline/Developer_unveils_100M_plan_for_Spectrum_land.html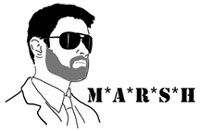 Kalmar Museum of Art
The Kalmar museum was completed by Swedish architects Tham and Videgard in late 2008. Since its inception it has received a great deal of critical praise and accolades. It received the Best new Cultural building at the World Architectural Festival in Barcelona 2008, the Mies van der Rohe Award 2009, the Helgo Prize 2008, and was finalist for the Forum AID Award for the best architecture in the nordic countries 2008. The museum adds to Kalmar's rich arcitectual landscape, wich also includes a renaissance castle, the Storkyrkan church by Tessin (architect of the royal castle in Stockholm), and examples of 18th, 19th and 20th century architecture. The museum includes a main and temporary exhibit space, a childerns workshop, and an office area. The work of

Tham and Videgard again proves that allot of the most innovative architecture is being completed out side of the states!
http://www.tvark.se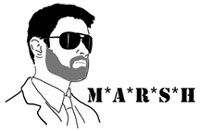 Holl's hybrid complex
Architect Steven Holl's massive interconnected housing complex is due for it's ribbon cutting later this year. Set in the heart of Bejing, when completed, it will be the largest green residential project in the world. The complex will contain: 750 apartments, several public green spaces, commercial zones, a hotel, a movie cinema, an elementary school, and underground parking. The connections of each tower with pedestrian walkways aims to create a self-sustaining community that decreases the need for the use of automobiles thereby cutting carbon emissions and traffic congestion in the city of 17.4 million! With a population that is growing out of control developments like these are all but necessary to sustain the future of China and the world!
www.stevenholl.com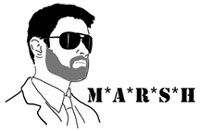 Solar Decathlon 2009